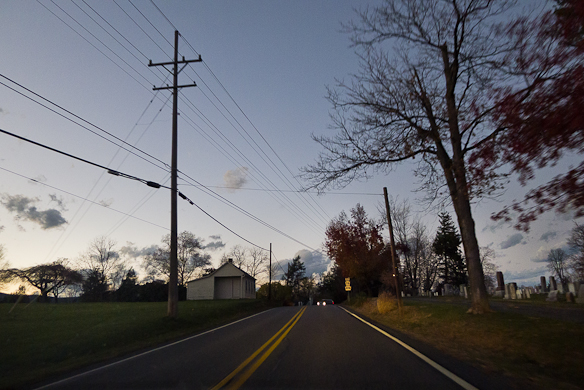 A series of five snapshots — true: recorded from the passenger's seat or standing by the side of the road — using the Lumix Lx5 and posted to Communicating Arts–The Journal.
The same series has been posted on Fine Art America for print sales.

A related note has been added to J. S. Oppenheim — All Together.
A fair slide show containing an expanded set appears on Flickr.
# # #