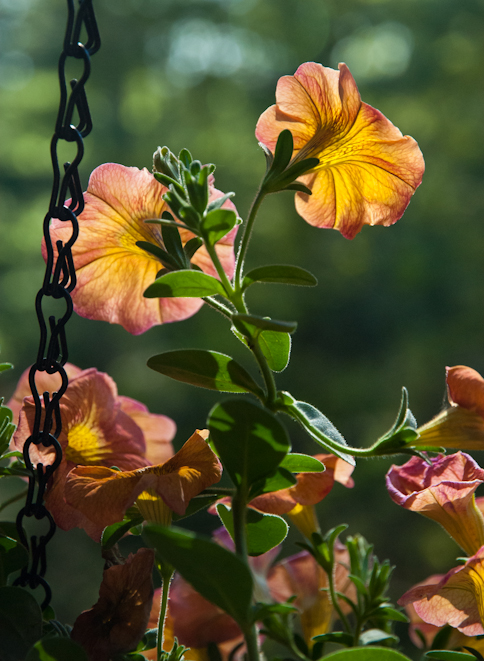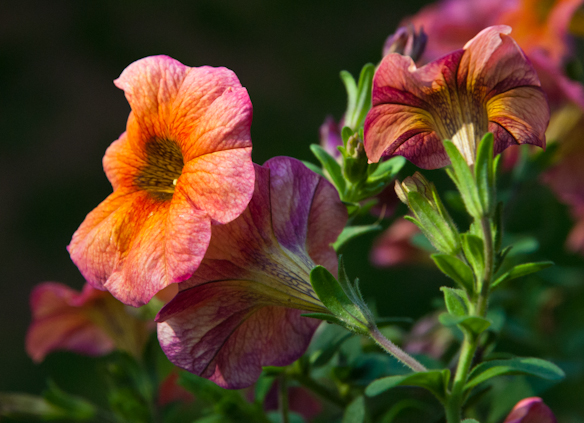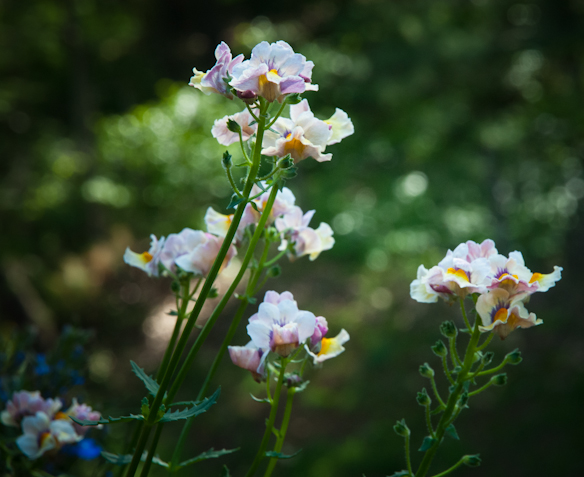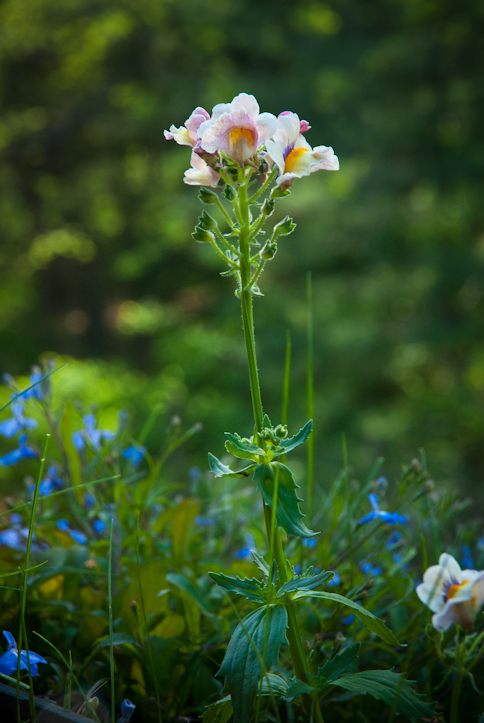 ______
When has the photographer stepped up from snapshot to photograph?
I don't have the definitive answer but believe that when the tripod has been set up, the business of recording has been slowed down and one may then make decisions about composition and depth-of-field somewhat different than one might if inclined to merely point and shoot with greater convenience.
As my several lives distract one another, especially my life online tangled up in global conflict, politics, and political psychology, I have found each grows its own little show.  The match here between artist, garden, Gitzo, and Nikon (D200, 16-85mm VR mounted with a circular polarizing filter on top) would seem about as convenient as photography may get: for everything else, including other gardens, one has to arrange a session or commit to travel, which is fine if the call comes to perform.
If the call doesn't come, well, than one may do as budget and leisure allow or encourage.
With so many bins for leisure, photography, which I feel wants for visual adventure through travel, has over the past year or two taken some knocks.  It has had politics, online networking, music, books, and "journaling" with a fountain pen — definitely "unplugged" in the diary-keeping department — for competition.
So be it.
I've been given business cause to mobilize lamps, stands, tripods, and cameras this coming weekend, so here it is good to go over everything, from wires to light meters to lenses.
It feels good.
And the garden this spring seems yet a fine place for relaxing.
# # #